There's nothing worse than the sense of dread you feel the night before a working day, and however much time and effort you put into your job, sometimes it just isn't enough.
Although you may have had buckets of enthusiasm for your job at the beginning of your career, you may find that the motivation for your current occupation has long gone.
If this sounds all too familiar, it is time to choose another profession. Nursing as a second career offers plenty of opportunities to those willing to gain specific knowledge and pick up a new set of skills.
This career path is an excellent choice for those who have always thought about swapping over to a hands-on position that makes an actual difference in the lives of others. Here is a comprehensive guide to nursing as a second career to help you decide if it is the right move for you.
Nursing and Healthcare
Nursing is a profession within the healthcare industry, and it revolves around the care of individuals, families, and the community.
The industry and the field of nursing are ever-evolving, and there is always a need for professional nurses who are able to provide optimal care to patients, assist physicians and help shape the future of healthcare.
Within the field of nursing and healthcare, there are a plethora of chances for professionals to develop and grow their careers which makes it an attractive avenue to go down for those looking for a second career.
Nursing Careers
There are plenty of nursing careers to choose from, and with the right qualifications, you can achieve a fulfilling role within this field.
Many people begin their career in nursing as registered nurses (RN), and some end up fulfilling this rewarding role for the rest of their working life.
Registered nurses provide primary care to patients, advise patients' family members, and assist physicians with medical procedures.
Some RNs also operate medical equipment and administer medication, if necessary.
Other entry-level nursing positions include nurse assistants, licensed vocational nurses, and licensed practical nurses. These roles are similar to the registered nurse role. However, the scope of practice is more restrictive.
Higher-Level Roles Within Nursing
With additional education and experience, working nurses can obtain higher-level clinical and non-clinical careers, such as advanced practice registered nurses, nurse educators, or nurse administrators.
Why Should I Choose a Nursing Profession?
According to the Bureau of Labor Statistics, there is a demand for professional nurses within the United States.
Figures show that there are around 2.7 million registered nurses in the states, and the projected growth for employment is 9 percent from 2020 to 2030.
Additionally, registered nurses earn an average annual salary of $75,330. According to statistics, the median wage per year for all occupations is $56,310, which means that you can earn almost $20,000 more with an entry-level nursing position.
Besides the positive job outlook and the high earning potential, a career in patient care can be incredibly enriching for the right person. This career choice goes beyond the paycheck.
Registered nurses work towards improving the welfare of others, they help improve communities, and the work they do can have a significant impact on their patients.
» Increased Job Satisfaction
By offering care to those in need, nurses get the gratification of knowing that they make an actual difference in the lives of other people.
Besides caring for patients, nurses also give families a reason to celebrate when they see their relatives thriving after they have been given excellent care. Furthermore, each working day brings new challenges, which means that nurses can enjoy diversity within this field.
Characteristics of an Efficient and Effective Nurse
An efficient nurse pays attention to detail. They can identify issues within their patients, spot areas where they can improve, and even recognize alterations in a patient's health.
Good patient care requires a team effort, and a variety of healthcare professionals need to pitch in to provide optimum care. Therefore, effective nurses need to possess the ability to work well in a team in order to deliver excellent patient care.
»Is Nursing Right for Me?
Nursing is not for everyone. To become a nursing professional, you need to be an innately nurturing person.
Those with a naturally caring disposition and who truly want to help others are more likely to succeed in nursing.
Not to mention, many nursing roles require long hours and physical work, which means that you need to be able to stand on your feet for long shifts while working under pressure.
Beginning Your Second Career
Working professionals who have considered the positive and negative aspects of this profession, and have come to the conclusion that nursing is the right career move for them, can choose from a range of nursing programs to get started.
Becoming a nurse requires a specific set of skills and nursing knowledge, which means that you will need to get an education from an accredited education provider.
Further Education
Nursing is an extremely competitive field. To become successful within this role, you should consider educating yourself further.
1. Bachelor of Science in Nursing
A Bachelor of Science in Nursing (BSN) will equip you with the knowledge you need to succeed in this profession.
With a BSN, you can bypass other entry-level nursing roles and apply directly for registered nurse positions. Not to mention, a BSN also includes a clinical placement which is essential for preparing students for their careers in nursing.
A BSN can take around 4 years to complete. Before dedicating yourself to a program, make sure you do your research into the course content and the provider so that you know exactly what you're getting yourself into.
2. Associate Degree
An Associate Degree in Nursing (ADN) often takes 2 years to complete. Although the length of study time is much shorter, graduates will not gain as much knowledge within the field as those with a BSN.
An ASN primarily focuses on clinical skills. However, a BSN will teach students about leadership in nursing, research, management, and enhanced clinical skills.
Do You Have Already Have a Bachelor's Degree in Another Field?
Working professionals who possess a bachelor's degree in another field have the possibility to enroll in an online Accelerated Bachelor of Science in Nursing (ABSN).
Online ABSN programs are practical options for those who want to study as they work. With an ABSN, professionals can train and qualify as a skilled nurses within 2 years or under.
»Benefits of Online Programs
Online ABSN programs are often taught 100 percent online, which means students can study in their own time instead of physically going to campus to learn.
This is great news for those who want to change careers without losing out on an income. These online courses are also an efficient way for workers with families to maintain a good home and work-life balance.
Rockhurst's Hybrid ABSN is a full-time program that can be completed in as little as 16 months, which means that you can forgo the years of extensive training and education.
This intensive program includes a clinical placement, and it equips graduates with the skills needed to become excellent nurses.
With more flexibility than a standard, on-campus BSN and the chance to gain a qualification without studying for 4 years, many working professionals choose to become nurses with an ABSN program.
Applying for Nursing Positions
With an ASN, a BSN, or an ABSN, nursing graduates can seek out their first nursing job. Graduates should update their resumes to include all relevant nursing education and experience.
This includes all program content and the clinical hours completed. As indicated earlier, a bachelor's degree will give you a better chance to gain a position as a registered nurse than an associate degree. Not to mention, you have the chance to earn more with a BSN.
Progression in Nursing
Entry-level nursing professionals who want a second career doing something within the field of nursing can pursue roles within a different work setting.
The nursing field is incredibly diverse, and a simple change in departments, wards, or even industries can help nursing professionals feel more satisfied.
According to the American Association of Colleges of Nursing (AACN), around 58 percent of registered nurses in the United States work in general medical and surgical hospitals.
This means that over 40 percent of registered nurses find work elsewhere. With more experience and a degree, nurses can enjoy working in many different nursing roles such as public health, forensics, and nutrition.
A. Public Health Nurse
As opposed to nurses working in a regular healthcare setting, nursing professionals who work in public health specialize in community care. The job includes program creation and implementation, promoting healthy habits to the public, and educating about wellness and general health.
Public health nurses become advocates for communities and play an important role within local neighborhoods. Part of the job can also include administering vaccinations and providing advice regarding community health and well-being as advised by local governments.
B. Forensic Nursing
Nurses that have gained clinical care experience and some legal training can work with legal firms to offer expert advice related to forensics.
Forensic nurses offer care to people who have become victims of criminal activities. As a result of these activities, victims who have suffered from violence or have been exploited may have health issues that need to be addressed.
Forensic nurses can provide victims adequate care and collect evidence from the victims that could help them in the future. With expert knowledge and evidence, forensic nurses can give testimony in court.
C. Nutritionist Nurse
Nutritionist nurses possess extensive knowledge about overall nutrition and can provide support related to specific medical issues. These nursing professionals can find work in large corporations, educational institutions, outpatient settings, and also within traditional hospital settings too.
They can make expert recommendations to patients to help them cope with illnesses that affect the consumption and digestion of nutrients.
Nurses who work in nutrition have the ability to put together nutrition and diet-centric wellness programs that can help others achieve a healthy level of fitness and well-being.
Leadership in the Nursing Field
Another way existing nursing professionals can take their career in another direction is with a leadership position in the nursing field.
With a BSN, nurses are able to achieve a role within administration and management, although an advanced degree would give candidates a better chance. These higher-level positions include nurse administrator, chief nursing officer, nurse manager, and director of nursing.
Education and Research
Nurses who are willing to obtain an advanced degree, such as a Master of Science in Nursing (MSN) degree, a Doctor of Nursing Practice (DNP) degree, or a Ph.D. in Nursing, have the knowledge and experience to go on to careers within education and research.
These degrees, especially doctoral degrees, give graduates an understanding of healthcare systems, how they affect the world and the latest advancements within the field.
1. Nurse Educator
Those with an advanced degree and a passion for academia can apply to become nurse educators.
This position combines clinical nursing experience with education, and it involves teaching students, lesson planning, and progress evaluation.
Nurse educators need to have a keen interest in imparting knowledge and wisdom to others, as they play a huge part in shaping the future of nursing through training and development. Besides formal teaching, nurse educators often become mentors to their students.
2. Nursing Researcher
Nursing researchers specialize in specific areas within healthcare, such as pharmaceuticals and medicine, and the overall goal of their research is to improve healthcare services and patient outcomes.
The role can vary depending on the specialization, but generally, a nursing researcher studies health care, health, and illness and creates, designs, and implements scientific studies.
Lucrative Second Career in Pharmaceuticals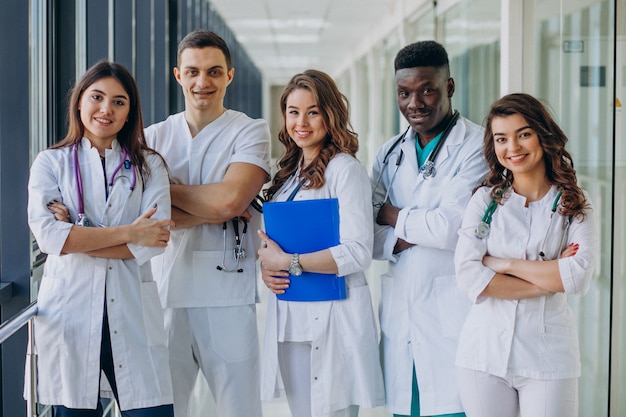 Huge pharmaceutical companies are always hiring expert nursing professionals to help them with research and to give them advice. If the main aim of your career change is money, becoming a consultant for a Big Pharma company can be incredibly lucrative.
Read Also: